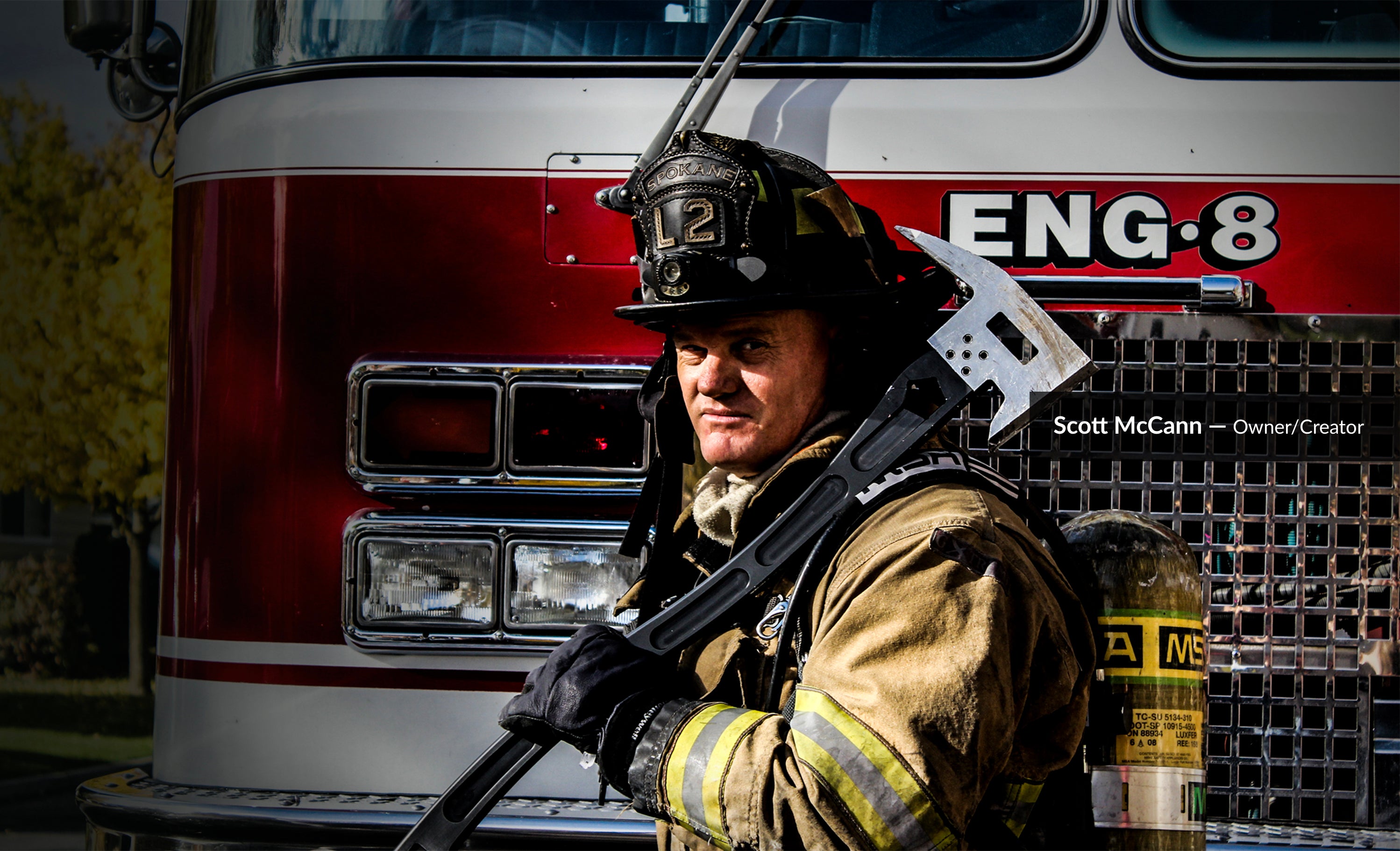 OUR STORY
The concept of the BADAXX tool was born from the obvious necessity of its existence. With the alarming rate of first responders being injured or killed due to ever-increasing rapid fire spread, we needed a way for first responders to safely avoid being trapped inside of or on the roof of buildings and homes being consumed by fire. Scott McCann, a veteran firefighter of 30 years, decided something had to change. In 2012, McCann started designing his tool and began making wood prototypes in his family garage. After a series of prototypes his tool has developed into a game-changing invention: the BADAXX tool. This product has been engineered and tested to be an extremely efficient tool for saving the lives of victims and rescuers alike.
AMERICAN MADE
From the very beginning of the BADAXX tool, we insisted that it be made in America or we would not make it at all! We are committed to using local craftsmen and only American made materials. No question, no compromise, and no apologies!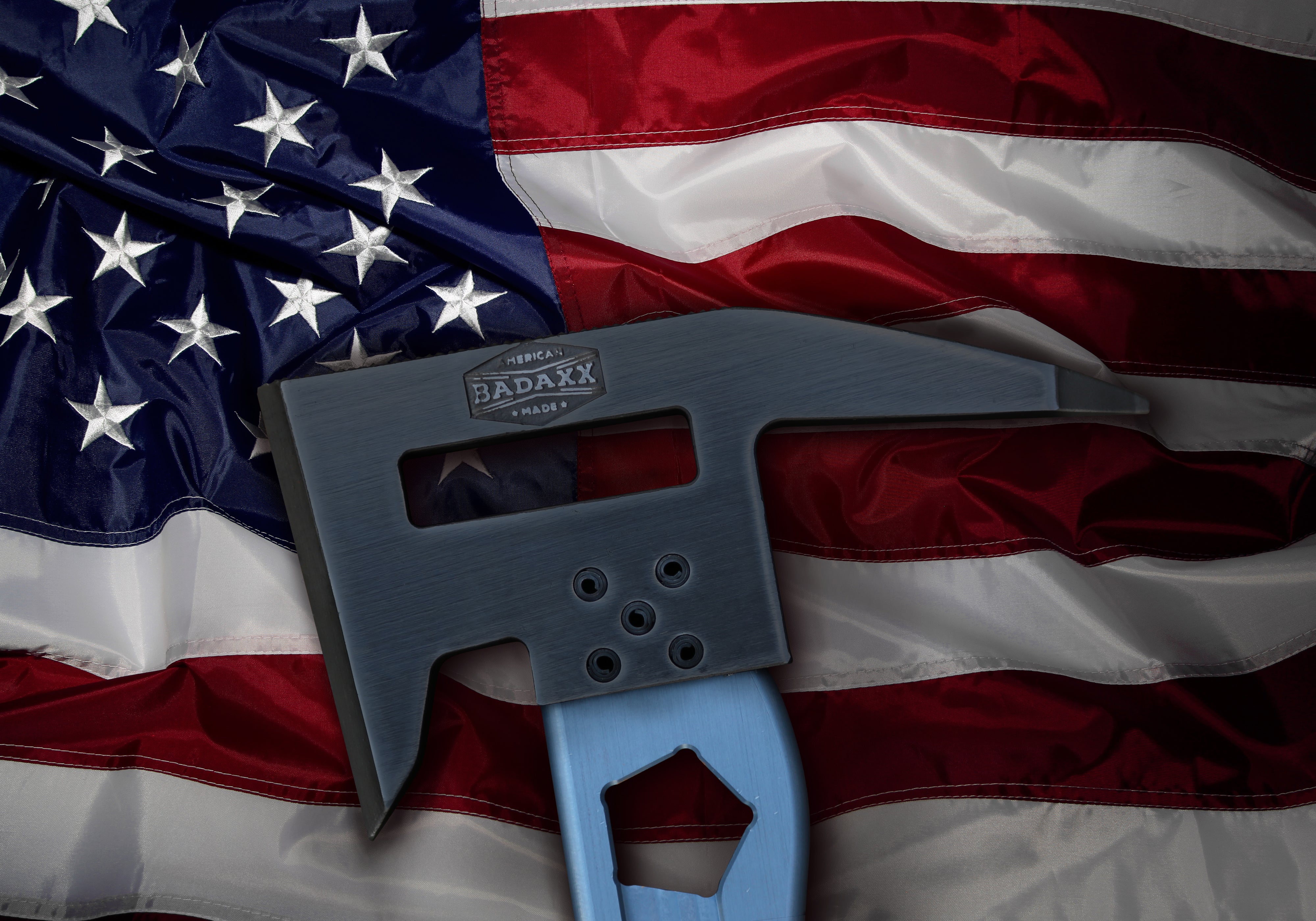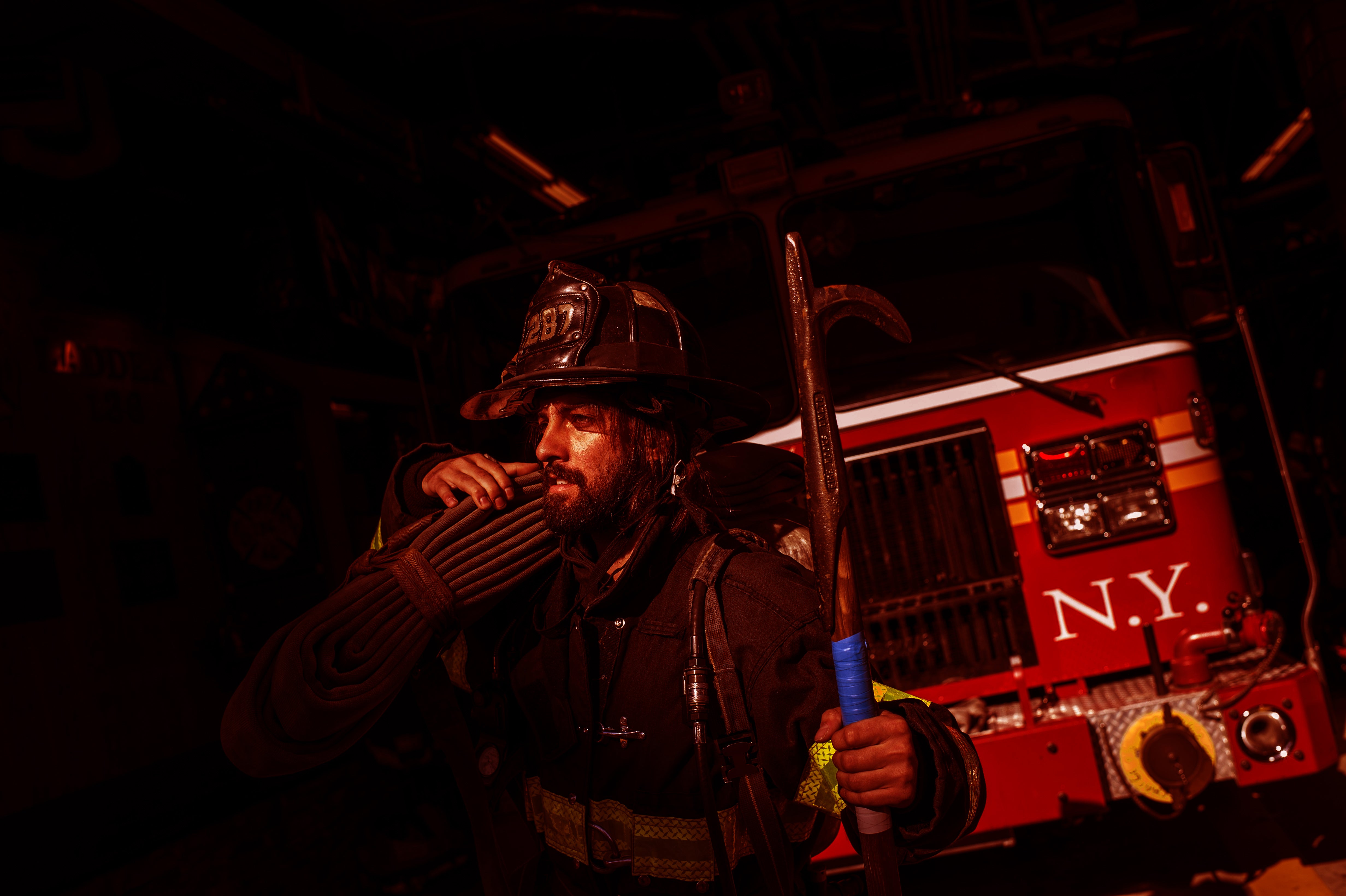 OUR MISSION
The ongoing efforts of the BADAXX tool are aimed at lowering the amount of risk involved in first responders' efforts to save lives while also increasing the speed and efficiency at which they can successfully do their jobs.

This tool has endless options, is lightweight, and still strong enough for my guys to trust with their lives. The Badaxx definitely is one of my favorite tools. The best advice I can give you is try one.

This tool will save lives.

I give it my highest reccomendations. This tool should give any user a lifetime of top performance.

I have little doubt that once this tool gets in the hands of professional across the country it will become the new "standard" in the set of Irons or as an essential forcible entry/emergency escape tool.

After an hour and a half of using it [The Badaxx] for everything from ventilation to forcible, from self-rescue to taking a hydrant to vehicle extrication, I believe, given the option of grabbing either a Badaxx or Halligan, I would now choose the Badaxx.